My lands! You shouldn't buy just any chisels
If the flats on the sides of your chisels are too wide, you may have wasted your money.

I don't want to be prescriptive on my tool list – and I'm not going to publicly share bad comments about a particular brand of chisels. But I will share bad comments about a critical thing that is wrong with most cheap chisels (and some that are not so cheap): bad lands. The "lands" are the flats on the sides that intersect with the back (see above). If the lands are too wide, you can't get the chisel into an acute corner, as is needed when cleaning out dovetail waste on a tail board. (And yes, you can grind them … but no one new to woodworking should be expected to modify tools before their first class!)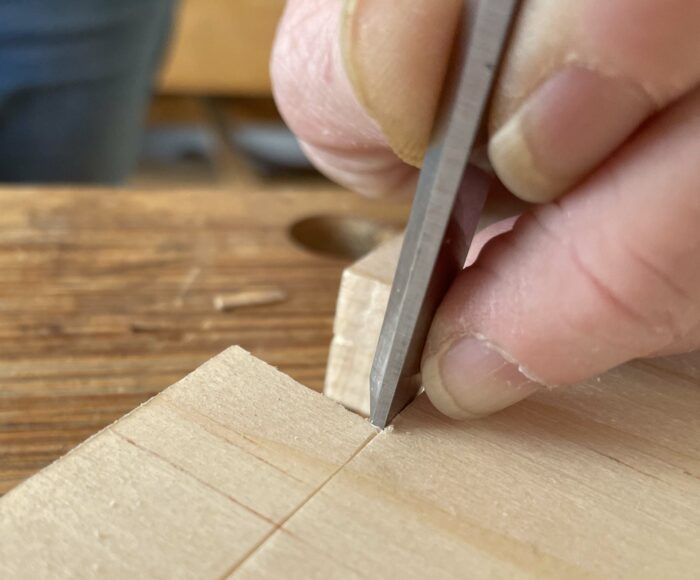 Even premium chisels have small lands (the edges would be too sharp to hold if they didn't; it would be like gripping the business end), so you'll still leave a small bruise when getting the tool all the way into the corner – but much less of one than a chisel with huge tracts of land would cause.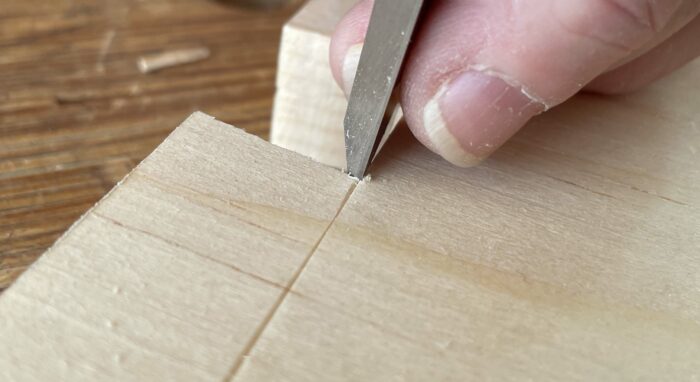 But what saddens me the most about these cheap chisel sets is that they're not actually that cheap. The worst, and least-expensive, set used in one of my recent classes costs $76 from a large online retailer. The other set that saddened me lists at $115. But we needed only two of the chisels (and could have gotten away with just one) for this class – I rarely use more than two chisels in all my dovetailing. And for less than $115, the owner of that set could have bought the two premium chisels he needed from Lie-Nielsen, and for just a bit more, the two PMV-11 ones from Lee Valley. (Well…maybe not right now, because supply chains are causing lots of problems – but were it me, I'd save my money and wait until the good stuff is available.)
There are lots of other problems I've found with cheap chisels, but the lands are an easily identifiable red flag to even the newbie user.
It wasn't a big deal for this class – we have plenty of good chisels to lend. But I felt bad that my tool list led anyone to make what I feel is a bad purchase. I think it might be time to stop being circumspect, and if not tell people what to buy, tell them what not to. So before committing to new chisels, look for less real estate on the edges.
---