Tools & Materials
Spokeshaves Can be Pushed or Pulled
No matter which way you work, be sure to go with the grain to avoid problems.

Both low-angle and standard-angle spokeshaves are finesse tools, and with a little practice, they are a pleasure to use. They're equally suited to being pushed or pulled with the grain in either a straight or skewed position. When pushing or pulling the shave, work with the grain. On a concave surface, that means starting at the ends and working down­hill toward the middle. On a convex surface, work from the middle toward the ends.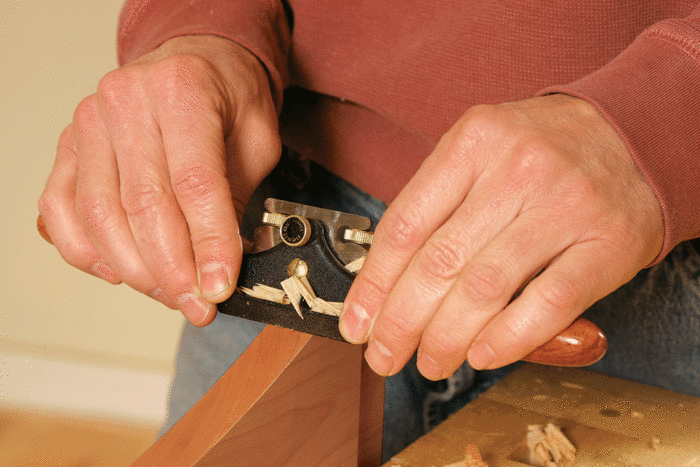 When pushing the shave (above), place your thumbs on the back, just behind the blade, your index fingers on the top front edge, and your other fingers on the handles. Use your index fingers to push down the front of the shave and your thumbs to power the shave through the cut.
When pulling the shave (above), move your index fingers to the back to power the shave and exert pressure on the front with your thumbs to keep the shave steady in the cut.
See also: